Angry birds
Planning Tips From Angry Birds and Microsoft Project
One of the reasons why Angry Birds became a successful game is the characters – the pigs and the birds. Angry Bird Games for PC is made of two groups. The birds are recognized for their individual bright and shiny colors.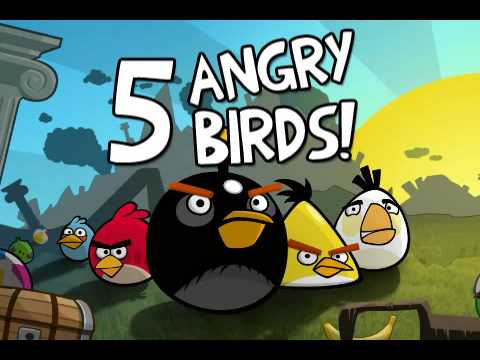 Meet the Birds
- The Mighty Eagle is an optional character that can be used once unlocked on various Angry Bird versions.
-Red is the red Dessert Cardinal and the flock's leader. He is the first character used in the game.  When tapped he creates funny noises. Compared to their birds, Red is weaker and can only destroy at least two pigs.
- Matilda is the White bird; she has the ability to drop bombs which can explode upon collision.
- Bubbles is the Balloon Orange Bird.  This bird can blow into a balloon size upon collision or when it is tapped. It is best used against wood.
- The Pink Bird Stella can create bubbles that floats the pigs or blocks which lasts for a few seconds.
- Chuck, the Yellow Wild Canary Bird, is Red's best friend.  He reaches a great distance once tapped.  He is also known for having a quick speed.
- Jim, Jay and Jake are the Blue Lightning Birds. They are best used against glasses.  Make sure that they split before making contact on the glass.
- The Black Bird named Bomb considers Terrence as his best friend.  He blows up whenever clicked and once it made impact. For best results, use it against stone.
- The Big Brother of the Flock a.k.a Terrence easily destroys any objects.
- The Green Boomerang Bird is Al. He works great against glasses and woods and returns like a boomerang.
Each of these birds are known for their cute designs which is what players love the most.  The color matches the personalities and attitudes of the bird characters.
During its initial release, the flock has five members only. The group is composed of Matilda (White), Red (Red), Jim, Jay and Jake (Blue), Chuck (Yellow) and Bomb (Black). With each version, new characters are introduced adding members to the flock.